Get your driving licence month's earlier In High Wycombe or local test centers.

We Search for Cancellations every 20 seconds
Only pay £33.94 when you accept the booked date

Since 2009, We have booked over 47,000 driving test cancellations.
From small residential roads to high-speed dual carriageway systems such as the A404 are likely to appear in the driving test. Being a busy driving test centre, you should expect all types of roads and road systems to be included in the test. Busy town roads will include small mini-roundabouts to large multilane roundabouts, crossroads and possibly one-way roads. A good knowledge is required on all these road systems.
Cancellation Driving Tests High Wycombe – Narrow Roads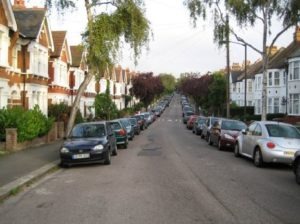 Driving examiners you spend a high amount of time on the residential streets of High Wycombe. These roads are often narrow, many with it were on both sides. Several learner drivers fail on these roads are either getting too close to parked vehicles or for meeting oncoming vehicles. Driving examiners only would like to see 1 m gaps between yourself and parked vehicles. This is not possible, you must slow down and plan to stop.
Earlier Driving Test High Wycombe – Hills
Generally speaking, it would the hilly area. During the 40 minutes test, the driving examiner will ask you pull up on the left and then move off again at least 4 or 5 different times. Therefore, in order to should driving test at High Wycombe, you must be good and doing Hill starts.
More information on High Wycombe.
Address of High Wycombe Practical Driving Test Centre 
High Wycombe DTC,
Trenchard House
Wellington Road
Cressex Business Park
High Wycombe
Buckinghamshire
HP12 3PS.
Candidate parking is available at High Wycombe Driving Test Centre. However, no toilet facilities are available. The centre currently conducts testing for Cars and Taxi.
Driving Test Centres Closest to High Wycombe DTC:
Slough Practical Test Centre – Distance: 12.59 miles
Uxbridge Practical Test Centre – Distance: 13.9 miles
Aylesbury Practical Test Centre – Distance: 14.23 miles
Hemel HempsteadPractical Test Centre  – Distance: 15.03 miles
Reading Practical Test Centre – Distance: 15.14 miles
Short Notice Driving Test High Wycombe – Pass Rate
High Wycombe driving test centre is an extremely busy centre, with over 500 driving tests being conducted here on a monthly basis. From the 500 who attempt a test, usually, just over 250 of them pass their test. This gives the centre a pass rate of 52.2%, higher than most other test centres in the area.
The pass rate is high, however, you must still perform to a very high standard in order to pass the test, the examiner is expecting you to show caution to other road users, and pass each aspect of the test. For example, the manoeuvres and independent driving section.
Driving Test Cancellations High Wycombe
The average waiting time for a driving test at High Wycombe is well over two months. However, we at DTC UK can find an earlier driving test cancellation at High Wycombe within 2 to 3 weeks. We require is your driving licence number and booking application reference number for your current test.
Earlier Driving Test High Wycombe
Finding an earlier driving test date at High Wycombe is difficult. However, if you are lucky enough to have found a cancellation, finding an instructor to cover the test is another challenge. Most driving instructors in the High Wycombe area are fully booked weeks ahead.
Hire Car for Driving Test High Wycombe
DTC has the answer. We can provide you with an emergency driving instructor with a dual control car hire. With our "Driving Test Car Hire High Wycombe" service, you have a choice between an automatic or a manual car.
Intensive Driving Lessons High Wycombe
However, if you don't feel 100% ready, you have the option of taking our one-day intensive driving course. This short intensive course is designed for learners who have failed a practical test in the past or are almost at test standard. Find out more about our Intensive driving lessons High Wycombe.
Start at High Wycombe DTC
Wellington Rd
End , turn left
Lancaster Rd
Roundabout left
Desborough Ave
Roundabout right
Desborough Road
Roundabout right / third exit
Abbey Way
R/bout take the first exit
Queen Victoria St.
Traffic lights ahead, becomes
Totteridge RdRoad
Traffic lights ahead, second right
Wingate Ave
End, take first right
Hatters Lane
Roundabout right
A40 London Road
R/bout straight ahead
Abbey Way
Roundabout second exit
Marlow Road
Roundabout right
Desborough Ave
R/bouit left
Lancaster Road
Finally turn right into
testimonials
Extremely easy to use website. DTC UK is a best driving test cancellation company on the Internet. Thank you for my earlier driving test date at High Wycombe.
Absolutely brilliant. It saved me a lot of stress searching for earlier driving test dates myself. I was able to continue my normal working day knowing the test was being taken care of.
My new job depended on me having a driving licence. Such a small timeframe I thought it was going to be almost an impossible task. However, DTC driving regulations managed to change my driving test from three months away in High Wycombe to only three weeks away.
I was devastated once I failed my driving test but it was worse when I saw the waiting list and that I would have to wait three months for a driving test. My instructor referred me to the DTC UK website for which I am grateful to him. DTC driving test cancellations seemed like the just waved a magic wand and got me a short notice driving test without any problems at all.
I would advise anyone reading this article to not to hesitate and to use the services of DTC driving test cancellations in order to change their driving test date. Not even have to pay them any money until you are happy with the new date that they have found for you.
If you fail your first test, its a waste of time waiting 2 months for another test. The worst thing is that you tend to forget what you have learnt. I did that after failing my first test realise how much time I wasted.
When I failed the 2nd time, I used DTC Quick Driving Tests. They got me a test in High Wycombe just 3 weeks later. That's incredible!!
SHORT NOTICE TESTS got me my 4th and fifth tests in 2 weeks each time, and yes it was that quick.
I Passed on my fifth attempt at wanstead test centre. I was a very nervous learner driver
I would highly highly recommend shortnoticetests.com
I am an intensive course specialist in the High Wycombe.
We use DTC Last Minute Driving Tests all the time. They have never let us down in getting Last Minute Driving Tests for our pupils.
DTC Fast Track Driving Test Services are absolutely amazing!!! I failed my test yesterday for something stupid and the next test available was over 2 months away.
Found DTC Fast Track Driving Test Services and didn't know if it was a trick but then notice that there was no payment until I was totally happy. Just 2 hours later received a text with a new date in TWO weeks!!!
Previous
Next
About us
DTCUK is a trading mark of Driving Test UK Limited. We are a privately owned family company with Head Offices in Croydon, London. Founded by Shakti Gadday, helping learner drivers get on the road since 1987, registered with the DVSA under ADI number 120120. We've been booking driving tests for over 8 years and have helped over 35,000 learners pass their test quicker.
We can either automatic book you an earlier driving test or consult your instructor first, if needed. This will save you £100s in driving lessons.
Book Your Earlier Driving Test Now
Fill out the form below
Only pay £33.94 when you accept the booked date
We will only contact you with reference to this booking
We will never share your information.
View Terms & conditions for Driving Test Cancellations in
Only pay £33.94 when you accept the booked date
Book your test month's earlier