Intensive Driving Courses in Tottenham
Available in London & major cities in UK
Fully Qualified DVSA local Driving Instructor
One 2 One Tuition - No Car Sharing
Since 1987 We have provided over 4500 Last Minute Intensive Driving Courses
Intensive Driving Lessons Tottenham
Does your job depend on you getting a drivers license? Do you need to pass your practical test due to starting college, university or for the sake of your children?  The traditional way of learning to drive has been taking one or two hours per week until your driving instructor feels you are ready to take the test. This is great if you have a year to learn to drive. However, if you require your driving license urgently, DTC last Minute Intensive Courses Tottenham has the solution.
DTC Intensive Driving Courses Tottenham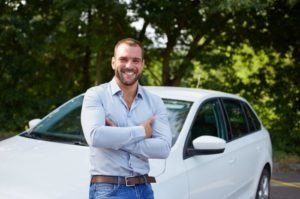 Several driving schools offer crash driving courses but with no guaranteed test at the end. DTC is different. We will book your driving test at either Tottenham or a local test center within weeks. Your intensive training course will only start once we have a confirmed test booking. We will only use fully qualified driving instructor who is registered with the Driver and Licensing Agency (DVSA). 
Last Minute Driving School Tottenham
Please be aware that DTC Last Minute Driving School Tottenham offers intensive courses that have been designed for international drivers, even if they have never driven in the UK. They are also suitable for the learner who has recently failed a driving test or is almost at the required standard. They are not suitable for beginners.
Intensive Driving Courses Tottenham
If you live in Tottenham, your driving test would normally be booked at the Tottenham Driving Test Centre. Your last minute intensive driving course would also be conducted in the Tottenham area.
One Week Pass Tottenham, London
However, please note that driving examiners may take you to the surrounding towns and villages such as Arnos Grove, Crouch End, Harringay, Upper Edmonton, Southgate, Walthamstow, Wood Green, etc. The first choice for your last minute intensive driving course would be Tottenham.  However, there are other practical test centers in the area with may be used. Below is the address of Tottenham Driving Test Center and other centers nearby.
Tottenham (London) Practical Driving Test Center, 
Annexe Building
Selby Centre, Selby Road
Tottenham
Greater London
N17 8JL.
View on Google Maps.
Wood Green (London) Practical Driving Test Center, 
Crown Court
Woodhall House, Lordship Lane
Wood Green
Greater London
N22 5LF.
Distance: 1.59 miles
View on Google Maps.
Enfield (London) Practical Driving Test Center, 
33 Brancroft Way
Brimsdown
Enfield
Greater London
EN3 7NJ.
View on Google Maps
Distance: 4.17 miles.
Chingford (London) Practical Driving Test Center, 
Doric House
128 Station Road
Chingford
Greater London
E4 6AD.
Distance: 4.2 miles
View on Google maps.
Wanstead (London) Practical Driving Test Center, 
2 Devon House
Hermon Hill
Wanstead
Greater London
E11 2AW.
View on Google Maps
Distance: 4.81 miles.
Tottenham is within the London Borough of Harringay, located in a town, in north London, England. It is 6 miles north-northeast of Charing Cross and is located within the ceremonial county of Greater London. It borders different towns – it borders Edmonton to the North, Walthamstow, across River Lea (to the east), and Stamford Hill to the south with Wood Green and Harringay to the west.
Gradually Tottenham became a working class suburb of London and due to this, the area rapidly started to expand in the late-19th century. This then led to mass development of housing for the lower middle and working classes. A large amount of council housing started to develop after The Second World War which included a build of Tower Blocks and in 1965, the borough of Tottenham merged with two other boroughs known as Hornsey and Wood Green which then formed The London Borough of Harringay.
We know that you love hearing about pass rates in other test centers – this is why we were also excited when we found out that the DVSA started publishing the statistics for all of their test centers. From looking at the statistics, we can see that the national average pass rate in the UK is 45.9%. This percentage decreases for Learners, as the average pass rate for London is 40.8%. Please see the table below, it shows the statistics for the pass rates in Tottenham for the last five years.
| | | | | |
| --- | --- | --- | --- | --- |
| 2015-16 | 2016-17 | 2017-18 | 2018-19 | 2019-20 |
| – | 36.4% | 37.7% | 37.5% | 39.6% |
So we can see that Tottenhams pass rates are lower than both the UK's or London's average pass rates. So we can see why you must be disappointed in this. We always tell learners to ignore pass rates – as it is all down to you and your skills on whether you pass the test or not.
Narrow Residential Roads
Due to it's location in North London, driving in Tottenham involves many residential roads. You will spend a considerable amount of time during you semi intensive driving lessons in Tottenham on residential road
There are many residential roads in the area which can cause a problem with meeting oncoming vehicles and also getting close to parked cars. Whatever the situation, the DTC driving instructor will teach you to use the MSM routine. 
During your practical test, as soon as you see an oncoming vehicle approaching, the first thing you must do is to check the rear view mirror. After this, it would be advisable to slightly ease off the accelerator pedal as this will allow you time to think and decide.  Bear in mind that the driving test at Tottenham is based on safety before anything else. Therefore, if you have any doubt about whether to proceed or to stop, it would be advisable to take the side of caution and stop. 
Reverse Manoeuvres
During your semi intensive driving course at Tottenham,  you will be taught to reverse safely with due regard to other road users. There are four manoeuvres you will learn during your crash driving course. However, in the actual driving test, the examiner will choose one of them. The four manoeuvres include parallel parking, stopping on the right-hand side of the road and then reversing back, reversing into a bay, and finally driving forward into a bay and then reversing back. 
Mini roundabouts
There are several mini-roundabouts of the Tottenham driving test route. They often replace T-junctions in quieter residential areas to ease the flow of traffic. The rules at mini-roundabout are the same as normal roundabouts. However, bear in mind that you woud not need the "exit" signal when leaving the roundabout to follow the road, and you would not need the exit signal when turning right. Furthermore, it needs to be mentioned that although you need only give way to traffic on the right and have priority over traffic on the left, priority must be given and not taken. 
Intensive Driving Lessons Tottenham
Had my test at the Tottenham test center. Passed with only 1 fault! Most noteworthy, this is down to DTC Intensive Driving Lessons Tottenham who allocated me Kayani, a great instructor. Been driving for 20 years with licenses in Canada and Dubai but needed my UK license.
The DTC Intensive Driving Lessons Tottenham was able to find me a quick cancellation test rather than waiting months. Took a one-day intensive course and the training was excellent. I highly recommend this last minute driving school.
Last Minute Driving School Tottenham
Recently moved from Thailand as an international driver but now living in London. Need to get a UK license as my international will soon expire. DTC Last Minute Driving School Tottenham booked me a fast track driving test. Furthermore, they arranged an instructor and car rental fir the test. I took their, "One Week Pass Tottenham" and guess what? I PASSED MY DRIVING TEST IN A WEEK!!
One Week Pass Tottenham
I had my test at the Tottenham driving test centre and passed my driving test first time with only three faults. I enrolled on the DTC One Week Pass Tottenham course. They arrange everything from a short notice driving test to a good instructor. My instructor even adjusted his teaching style to match my abilities. Most certainly I would recommend DTC One Week Pass Tottenham if you need to pass quickly.
I have always been the nervous type and have never been able to build up confidence in myself or my driving. I had been taking weekly lessons with another company, but I did not feel that I was getting anywhere. I then heard about Crash Courses and started to do my research. I came across DTC randomly, read the reviews and thought to give it a go. I took the intensive crash course and I can honestly say that I was really really impressed. From the service, to the course and the instructor, I have never been happier. I passed my driving test with 2 minors and can now say that my confidence has increased, all thanks to DTC and their services - especially the instructor. Thank you DTC, once again.
Previous
Next
`
Tottenham Driving Test Center
About us
DTCUK is a trading mark of Driving Test UK Limited. We are a privately owned family company with Head Offices in Croydon, London. Founded by Shakti Gadday, helping learner drivers get on the road since 1987, registered with the DVSA under ADI number 120120. We've been booking driving tests for over 8 years and have helped over 35,000 learners pass their test quicker.
We can either automatic book you an earlier driving test or consult your instructor first, if needed. This will save you £100s in driving lessons.
Book Your Intensive Driving Course
Fill out the form or text us your details on 0779 988 6380
We will only contact you with reference to this booking
We will never share your information.
View Terms & conditions for Intensive Driving Courses in Tottenham