Intensive Driving Courses in Minworth
Available in London & major cities in UK
Fully Qualified DVSA local Driving Instructor
One 2 One Tuition - No Car Sharing
Since 1987 We have provided over 4500 Last Minute Intensive Driving Courses
Are you an international driver. Can you already drive but failed your driving test on something silly? If so, you not should not be wasting time but should ideally take your practical test at the earliest opportunity with DTC Intensive Driving Courses Minworth.
Intensive Driving Courses Minworth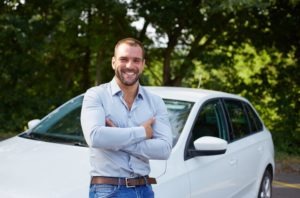 Learner drivers who fail their first driving test, usually fail their second one as well. The main reason for is that they often have to wait for 2 to 3 months for a test appointment in Minworth or anywhere in the London area for that matter. The longer a person delays taking their practical test, the more they are likely to forget what has been previously learnt.
Intensive Driving Lessons Minworth
Many driving schools in the Minworth area will book you an intensive driving course but with no test at the end. DTC is different. We will book you an  driving test before starting your fast track crash course. We have a team of office staff that will check for driving test cancellations at Minworth and other local test centers throughout the day. So you can be assured if a short notice test comes available, we will grab it for you.
Last Minute Driving School Minworth
DTC Last Minute Driving School Minworth specializes in training international drivers and learners with experience. We do not currently cater for the complete beginner.
You will be taught by one of our expert instructors on a strictly 1-2-1 basis. All DTC driving instructors are fully qualified and registered with the Driver and Vehicle Standards Agency (DVSA) and undergo regular testing to make sure that they teach to a high standard.
Intensive Driving Courses Minworth
If you live in Minworth, your driving test would normally be booked in or around the Minworth area. Your last minute intensive driving course would also be conducted in the Minworth area.
One Week Pass Minworth, Birmingham
However, please note that driving examiners may take you to the surrounding towns and villages. The first choice for your last minute intensive driving course would be Minworth.  However, there are other practical test centers in the area with may be used.
Below are the addresses of other centers nearby –
Birmingham Practical Driving Test Center (Sutton Coldfield)
110 – 116 Boldmere Road,
Sutton Coldfield,
B73 5UB
This test center provides these types of tests: car.
DVSA will make arrangements for you at this test center if you have a disability.
Birmingham Practical Driving Test Center (Garretts Green)
Granby Avenue, Garretts Green,
Birmingham,
B33 0SD
This test center provides these types of tests: car, motorcycle module 1 (off-road), motorcycle module 2 (on-road), lorry and bus, ADI part 3.
Birmingham Practical Driving Test Center (South Yardley)
Clay Lane,
South Yardley,
B26 1EA
This test center provides these types of tests: car, ADI part 2, ADI part 3.
You can access this test center if you use a wheelchair.
Birmingham Practical Driving Test Center (Shirley) 
401 Stratford Road, Shirley,
Solihull,
B90 4AA
This test center provides these types of tests: car, ADI part 3.
DVSA will make arrangements for you at this test center if you have a disability.
Minworth is a suburban village located within Sutton Coldfield Civil Parish, West Midlands. It lies within the city of Birmingham at its north-east peripheral edge, where it forms part of the electoral constituency Sutton, Walmley and Minworth, and borders North Warwickshire. The hamlet is directly adjacent to the suburban Sutton town of Walmley, and to the Warwickshire hamlet of Curdworth.
The River Tame runs across the south of the district. Minworth has close transport links with the M6, M6 toll road, and the M42, and the nearest railway station is the nearby Water Orton railway station, Water Orton, Warwickshire.
Minworths name is likely from the estate of Mynna. Minworth and Curdworth, both of which originated in the sixth or seventh centuries, were founded by Angle colonists, and are associated with the Arden families historically (William Shakespeares mother-in-law). Peddimore Hall is a double-moated farmhouse, and may have been associated with the Ardens from 1298 to 1659. The current farmstead is probably of the 16th century.
Minworth was originally a parish of Curdworth, within Hemlingfordshire. Minworth later became a civil parish within Castle Bromwich rural district of Warwickshire from 1894 until 1912, before becoming part of the Meriden rural district. In 1931, the parish was dissolved, the population portion being shared between Sutton Coldfield and Birmingham, with an unpopulated landholding going to Castle Bromwich Parish.
When excavations were carried out for a Minworth sewerage project, evidence from the Pleistocene was found there, including the fossilised bones of a woolly mammoth that had passed through this area one million years earlier. The settlements name is recorded in Domesday Book as Meneworde, from Old English Mynnas Worth, Mynnas Farmstead. Although the Mynna is not found recorded as an individual name anywhere else, it is believed that this was so.
At this time, Minworth was a small, poor manor, with just a single lodge, of about 50 acres. There was enough land for one plough team, but land equivalent only to one-half of one plough team was in cultivation, worked by one valedictorian. The manor had five acres of pasture, probably on the northern side of the Tame, and a little wood, a half-league long and three furlongs wide.
Minworths Domesday book entries are taken from Open Domesday.
See Acknowledgements Prior to the Norman Conquest, an Anglo-Saxon, Godric had held the manor from Thorkell, Lord of Warwick, who continued to hold it afterward. Norman overlords controlled much of Birminghams manors by 1086. In King Edwards day, the worth was five shillings, a small sum, and so it was until 1086.
I am not embarrassed to admit, that I failed my practical five times. I could not pin down the reason to why it kept happening. I decided to stop my lessons and take an intensive course instead. I had read DTC UK's reviews and it motivated me to give them a try. I signed up for the 14 hour crash course and had the most amazing driving instructor. Yassin. He was everything you would want in an instructor, patient, friendly, easy to be around, easy going, motivating. I could say a a lot about him. He was ace! I finally passed my practical with 2 minors. It seems to me, the instructors before cared more about their money, than they did, their pupils. DTC UK, are the complete opposite, affordable and they actually care!
I am absolutely buzzing from passing my driving test this morning with 1 minor! This is all thanks to DTC UK and Tahira. I will be recommending.
I could not have asked for a better company or a better instructor. Yassin was amazing. He was a really nice guy, who made me feel relaxed at all time. Thanks Yassin and DTC UK for helping me pass my practical.
Previous
Next
About us
DTCUK is a trading mark of Driving Test UK Limited. We are a privately owned family company with Head Offices in Croydon, London. Founded by Shakti Gadday, helping learner drivers get on the road since 1987, registered with the DVSA under ADI number 120120. We've been booking driving tests for over 8 years and have helped over 35,000 learners pass their test quicker.
We can either automatic book you an earlier driving test or consult your instructor first, if needed. This will save you £100s in driving lessons.
Book Your Intensive Driving Course
Fill out the form or text us your details on 0779 988 6380
We will only contact you with reference to this booking
We will never share your information.
View Terms & conditions for Intensive Driving Courses in Minworth