Semi-Intensive Driving Lessons In Blackpool and surrounding areas.

Fully Qualified DVSA Local Driving Instructor
One 2 One Tuition - No Car Sharing

Since 2009, We have helped over 47,000 students pass there tests.
Address of Blackpool Practical Test Centre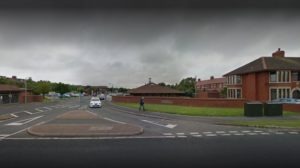 Blackpool DTC,
Government Buildings
Warbreck Hill Road
Blackpool
Lancashire
FY2 0XE
Ramped access is available to Blackpool Driving Test Centre for wheelchair users.  Male, female and disabled toilets are also available. Furthermore, car parking facilities are available.
In order to take one of our passes in a week course, you will need to hold a valid UK provisional driving license and have passed your theory test. If you do not have a practical test booked, don't worry. Simply provide us with your driving license number along with your theory pass certificate number and we will get you a fast-track driving test – If you can need help to book your theory test, this can be arranged for you.
However, please remember that our semi-intensive driving course is designed for learners who have recently failed a practical driving test, international drivers, and those who are almost up to test standard. They are not suitable for the new beginner.
testimonials
After failing my driving test, my instructor advise me to call DTC driving test cancellations. I call them as soon as I got home. The lady on the phone, Manisha was very helpful. She told me not to worry and assured me that they will find me an earlier driving test date. She told me that they would contact my driving instructor to make sure that he is available before they booked it. I must say she kept to her word. I have now passed my driving test and I wish to say thank you to DTC driving test cancellations.
There are many dodgy websites on the Internet. However DTC driving test cancellations is 100% legitimate. The do not even charge you any money until you are totally happy with the time and date of the driving test. The best thing of all is that you can check the time of your test on the government website before you pay them any money. This way you can be confident that everything is 100% genuine.
Thank you very much for all your help in getting me a short notice driving test. I must add that the service I received from DTC driving test cancellations was very professional.
After my son failed his first attempt at his driving test, another one with the DVSA for the earliest date would be seven weeks away. I registered him with DTC driving test cancellations who found him a last-minute driving test just two weeks away.
I just cannot recommend it DTC driving test cancellations enough. After failed my first driving test was really eager to take my next test as soon as possible but my driving instructor told me that the weight was just over two months. Searched myself for driving test cancellations but could not find one myself on the government website instead I came across the DTC UK website. I really like the concept that I did not have to pay them until I was happy with the time and date of my driving test. Have passed my driving test six weeks earlier thanks to the services of DTC UK. I would recommend dtc to anyone wanting an Earlier Driving Test Blackpool
Previous
Next
About us
DTCUK is a trading mark of Driving Test UK Limited. We are a privately owned family company with Head Offices in Croydon, London. Founded by Shakti Gadday, helping learner drivers get on the road since 1987, registered with the DVSA under ADI number 120120. We've been booking driving tests for over 8 years and have helped over 35,000 learners pass their test quicker.
We can either automatic book you an earlier driving test or consult your instructor first, if needed. This will save you £100s in driving lessons.
Book Your Semi-Intensive Driving Course
Fill out the form or text us your details on 0779 988 6380
We will only contact you with reference to this booking
We will never share your information.
View Terms & conditions for Intensive Driving Courses in Blackpool
Available Throughout Blackpool & Surrounding Areas
Fully Qualified DVSA Local Driving Instructor
One 2 One Tuition - No Car Sharing