Intensive Driving Courses in Rothley, Leicester
Available in London & major cities in UK
Fully Qualified DVSA local Driving Instructor
One 2 One Tuition - No Car Sharing
Since 1987 We have provided over 4500 Last Minute Intensive Driving Courses
Intensive Driving Lessons Rothley, Leicester
Does your job depend on you getting a drivers license? Do you need to pass your practical test due to starting college, university or for the sake of your children?  The traditional way of learning to drive has been taking one or two hours per week until your driving instructor feels you are ready to take the test. This is great if you have a year to learn to drive. However, if you require your driving license urgently, DTC last Minute Intensive Courses Rothley has the solution.
DTC Intensive Driving Courses Rothley, Leicester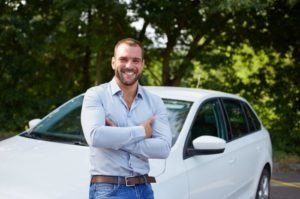 Several driving schools offer crash driving courses but with no guaranteed test at the end. DTC is different. We will book your driving test at either Rothley or a local test center within weeks. Your intensive training course will only start once we have a confirmed test booking. We will only use fully qualified driving instructor who is registered with the Driver and Licensing Agency (DVSA). 
Last Minute Driving School Rothley, Leicester
Please be aware that DTC Last Minute Driving School Rothley offers intensive courses that have been designed for international drivers, even if they have never driven in the UK. They are also suitable for the learner who has recently failed a driving test or is almost at the required standard. They are not suitable for beginners.
Intensive Driving Courses Rothley, Leicester
If you live in Rothley, your driving test would normally be booked in or around that area. Your last minute intensive driving course would also be conducted in the Tottenham area.
One Week Pass Rothley, Leicester
However, please note that driving examiners may take you to the surrounding towns and villages. The first choice for your last minute intensive driving course would be Rothley.  However, there are other practical test centers in the area with may be used.
Below are the addresses of the nearby test centers –
Leicester Practical Driving Test Center (Cannock Street)
40 Cannock Street, Barkbythorpe Road, Troon Industrial Estate,
Leicester,
LE4 9HT
This test center provides these types of tests: car, lorry and bus, ADI part 3.
You cannot access this test center if you use a wheelchair.
Loughborough Practical Driving Test Center
Ark Business Centre, Gordon Road,
Loughborough,
LE11 1JP
This test center provides these types of tests: car.
Leicester Practical Driving Test Center (Wigston)
Tigers Road, off Saffron Road, South Wigston,
Leicester,
LE18 4WS
This test center provides these types of tests: car, motorcycle module 1 (off-road), motorcycle module 2 (on-road), ADI part 2, ADI part 3.
You can access this test center if you use a wheelchair.
Nottingham Practical Driving Test Center (Chilwell)
Unit 24, Eldon Business Park, Eldon Road,
Beeston,
NG9 6DZ
This test center provides these types of tests: car, ADI part 2, ADI part 3.
Rothley is a village and civic parish in Charnwood Borough, Leicestershire, England. Situated about a half-mile (800 metres) west of the River Soar, and five miles (8 km) north of Leicester, it had a population of 3,612 at the 2001 census. The population measured in the 2011 census was 3,897.
Rothley is centered around two greens, the Cross Green and Town Green, which are accessed via the road leading off of Cross Road. The crossroads are located on the former A6 route, which bypasses the village today.
Rothley is one of Leicestershires wealthiest areas, according to numbers of houses costing over PS1million – particularly on certain roads, like Ridgeway, identified by The Sunday Times as the most expensive place in the East Midlands. Most children aged school-going go to Rothley Primary School (Church of England). The primary shopping road of the village is Woodgate. Rothley has four churches, Rothley Baptist, Methodist, Sacred Heart R.C., and St. Mary and St. Johns, the primary parish church. Rothley has strong links to its neighboring village, Mountsorrel, two miles (3 km) north.
Rothley has been inhabited since the time of Saxons, evidenced by an ancient Saxon cross in the village churchyard. It is mentioned in the Domesday Book, where it is listed as "rodolei" within lands belonging to king William I. The land includes 37 acres (15 ha) of meadow, a mill, and a substantial amount of wood. This manor also controlled surrounding pieces of land in a wide range of villages including Asfordby, Seagrave and Sileby. Its name probably derives from the Anglo-Saxon word Rotleah="meadow on the plain".
In medieval times, Rothley was the site of the manor house of the Knights Templar known as Rothley Temple, but is now the Rothley Court Hotel, which passed into the ownership of the Babington family following the absorption of the convent in the 16th century. The Babingtons held the manor for nearly 300 years, until Thomas Babingtons death in 1837. Married to Jean McAuley, daughter of Presbyterian ministers from Scotland, Thomas Babington was Member of Parliament for Leicester in the years 1800-1818, as well as being an important evangelical Anglican. Trained at St. Johns College, Cambridge, together with William Wilberforce, they worked closely together for social betterment, and were known for their bills abolishing the slave trade.