Intensive Driving Courses in Epsom
Available in London & major cities in UK
Fully Qualified DVSA local Driving Instructor
One 2 One Tuition - No Car Sharing
Since 1987 We have provided over 4500 Last Minute Intensive Driving Courses
Are you an international driver. Can you already drive but failed your driving test on something silly? If so, you not should not be wasting time but should ideally take your practical test at the earliest opportunity with DTC Intensive Driving Courses Epsom.
Intensive Driving Courses Epsom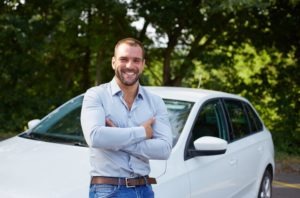 Learner drivers who fail their first driving test, usually fail their second one as well. The main reason for is that they often have to wait for 2 to 3 months for a test appointment in Epsom or anywhere in the London area for that matter. The longer a person delays taking their practical test, the more they are likely to forget what has been previously learnt.
Intensive Driving Lessons Epsom
Many driving schools in the Epsom area will book you an intensive driving course but with no test at the end. DTC is different. We will book you an  driving test before starting your fast track crash course. We have a team of office staff that will check for driving test cancellations at Epsom and other local test centers throughout the day. So you can be assured if a short notice test comes available, we will grab it for you.
Last Minute Driving School Epsom
DTC Last Minute Driving School Epsom specializes in training international drivers and learners with experience. We do not currently cater for the complete beginner.
You will be taught by one of our expert instructors on a strictly 1-2-1 basis. All DTC driving instructors are fully qualified and registered with the Driver and Vehicle Standards Agency (DVSA) and undergo regular testing to make sure that they teach to a high standard.
Intensive Driving Courses Epsom 
If you live in Epsom , your driving test would normally be booked in or around the Epsom area. Your last minute intensive driving course would also be conducted in the Epsom area.
One Week Pass Epsom, London
However, please note that driving examiners may take you to the surrounding towns and villages. The first choice for your last minute intensive driving course would be Epsom.  However, there are other practical test centers in the area with may be used.
Below are the addresses of other centers nearby –
Tolworth Practical Driving Test Center (London)
Douglas House, 1B Douglas Road,
Tolworth,
KT6 7RZ
This test center provides these types of tests: car, motorcycle module 2 (on-road), ADI part 2, ADI part 3.
You can access this test center if you use a wheelchair.
Morden Practical Driving Test Center (London)
10 Tudor Drive,
Morden,
SM4 4PE
This test center provides these types of tests: car, ADI part 3.
DVSA will make arrangements for you at this test center if you have a disability.
Mitcham Practical Driving Test Center (London)
Redhouse Road, Mitcham,
Surrey,
CR0 3AQ
This test center provides these types of tests: car, motorcycle module 1 (off-road), motorcycle module 2 (on-road), ADI part 3.
Isleworth Practical Driving Test Center (Fleming Way)
The Wireless Factory, Fleming Way,
Isleworth,
TW7 6DB
This test center provides these types of tests: car, ADI part 3.
You cannot access this test center if you use a wheelchair.
Epsom is the main town in the borough of Epsom and Ewell, Surrey, England, about 13+1/2 miles south of the centre of London. The town was first recorded as Ebesham in the 10th century, with the name likely deriving from the Saxon landowner. The first evidence of human activity is from the middle Bronze Age, but modern settlement may have grown up around St Martins church in the 6th or 7th centuries, with street patterns thought to have been established during the medieval period. Today, the high street is dominated by a clock tower that was built in 1847-8.
Epsom, like the other settlements in its vicinity, lies at a watershed, where permeable chalk from the North Downs meets impermeable clay from London. Several tributaries of the Hogsmill river spring within the town, and during the 17th and early 18th centuries, the springs of Epsom Common were believed to possess curative qualities. The mineral water was found to contain high levels of Epsom salts, later identified as magnesium sulphate.
Charles II was one of the people who took the waters regularly,[citation needed] and a number of notable writers including John Aubrey, Samuel Pepys, and Celia Fiennes recorded visits.
The spas popularity declined rapidly during the 1620s, due to competition from other towns, including Bath and Tunbridge Wells. It is believed that organised horseracing took place at Epsom Downs since the beginning of the 17th century. Epsoms popularity increased when the Oaks and the Derby were established in 1779 and 1780, respectively. The first grandstands were built on the racing course in 1829, with over 127,000 attending Derby Day in 1843. During the 1913 Derby, the suffragette Emily Davison was mortally injured after being struck by a horse belonging to King George V.
The opening of Epsoms first railway station in 1847, along with the dissolution of Epsom Court, spurred development of the town. Today, Epsom station is a major rail crossing, with lines diverging into London Victoria and London Waterloo. Since 1946, the town has been enclosed by three sides of Metropolitan green belt, which has greatly limited potential for expansion. There are two local nature reserves, Epsom Common and Horton Country Park, west of the centre, and Epsom Downs, south, is a site of conservation importance.
I chose DTC UK Crash Courses, due to so many of my friends recommending to use them. I took a 14 hour course with Shak, and once Shak confirmed that I was ready for my test, I took the test the next day and passed my driving with 0 minors! I would recommend DTC UK Crash Courses to everyone.
Passed my driving test first time by taking a 9 hour crash course with DTC UK, the instructor was very friendly and helpful.
Previous
Next
About us
DTCUK is a trading mark of Driving Test UK Limited. We are a privately owned family company with Head Offices in Croydon, London. Founded by Shakti Gadday, helping learner drivers get on the road since 1987, registered with the DVSA under ADI number 120120. We've been booking driving tests for over 8 years and have helped over 35,000 learners pass their test quicker.
We can either automatic book you an earlier driving test or consult your instructor first, if needed. This will save you £100s in driving lessons.
Book Your Intensive Driving Course
Fill out the form or text us your details on 0779 988 6380
We will only contact you with reference to this booking
We will never share your information.
View Terms & conditions for Intensive Driving Courses in Epsom
Available Throughout London & Surrounding Areas
Fully Qualified DVSA Local Driving Instructor
One 2 One Tuition - No Car Sharing